Eye Healthy Recipe: Pumpkin Granola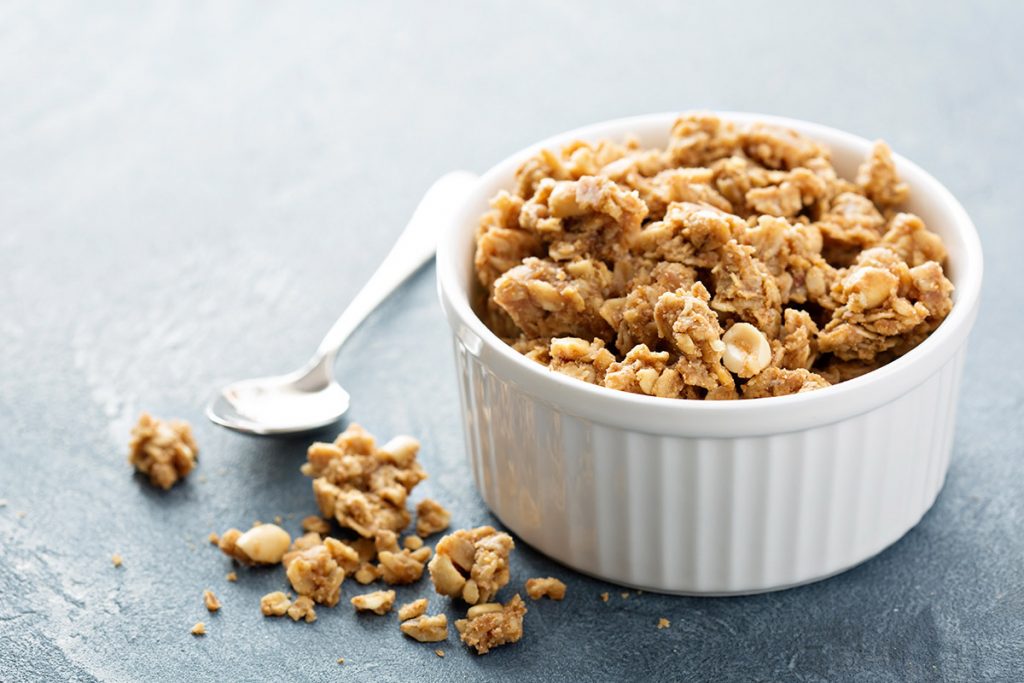 This easy granola recipe is a perfect treat for the fall season. It includes several sources of vitamin E, which helps keep your eyes healthy and could decrease your risk of cataracts, age-related macular degeneration and more.
Vitamin E is an antioxidant that helps protect against damage caused by free radicals throughout your body. The U.S. Recommended Daily Allowance (RDA) for adults and children ages 14 or older is 22.5 IU (about 15 mg per day). This vitamin E-packed recipe contains over 55 IU.
Pumpkin Granola With Seeds
3/4 cup pumpkin puree
1/4 cup honey
1/4 cup maple syrup
3 Tbsp coconut oil
3 tsp pumpkin spice seasoning
3/4 cup baked pumpkin seeds
3/4 cup sunflower seeds
1/2 cup chopped pecans
2-1/2 cups rolled oats
1/2 cup raisins, dried cranberries or cherries (optional)
Preheat oven to 300 F. Combine all ingredients in a large bowl.
Spread mixture out on a large baking sheet and bake for 30-40 minutes, or until slightly browned.
Remove from baking sheet and let mixture cool to room temperature before storing in an airtight container.
Credit: AllAboutVision.com »